biography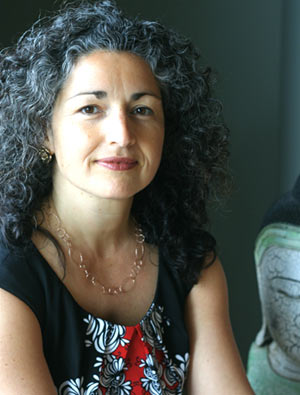 Natalie Zeituny is a modern mystic, a medicine woman, soul whisperer and a consciousness entrepreneur. She blends rich embodied spiritual practices with 25 years of business experience which encompasses entrepreneurship, information systems engineering, eastern and western philosophies, integral evolutionary theories, energy medicine, shamanism, feminine wisdom, tantra, yoga, dance, meditation and mindfulness. As the founder of the Conscious Business Center, she is currently engaged in the creation of consciousness research ventures around the world. Natalie offers ensoulment lectures, seminars, healing journeys and circles worldwide.
info@nataliezeituny.com
, Europe and Israel +972.54.692.0240
Natalie is a pioneer and change-maker in the emerging field of Conscious Business™ In 2006 she founded the Conscious Business Center™ (CBC), a visionary agency that partners with businesses, developing with them the strategies, programs and systems to foster environmental quality and human welfare as they build sustainable profit. Natalie has over 27 years' experience in business strategy, process management and technology implementation. In 2002 she founded NZ Consulting, a management-consulting firm that has successfully advised corporations such as Apple, Yahoo, Palm, Seagate, Network Appliance, Brocade, Altera, UCSF and Safeway how to improve corporate goals and technology solutions. Natalie is the author of "Climbing the Ladder of Business Intelligence", which outlines how business can attain high performance through alignment of people, process, and technology. She is a graduate of Technion Engineering University and completed her MBA studies in Ben Gurion University in Israel. She currently resides in a little seaside village just north of Tel Aviv.