Reality Cosmologist & Consciousness Architect
Clairvoyant, Energy Healer, Mystic
Ensoulment Author & Creator
International Speaker
Dedicated to innovative applications of consciousness and reality models that facilitate personal, social, and planetary transformation.
I welcome your heartfelt care and soulful genius to join the adventure.

Assuming reality itself is a living organism:



what is reality
what is consciousness
what is ensoulment
what is the nature of experience
what particles make up reality
does reality follow organizing principles or processes
what is the future of reality
can we optimize personal and planetary potential
what does post-quantum reality look like
does the world have a universal wave function
could we map infinity
CBC at Women in Technology
Ensoulment explores the cosmology and psychology of reality: what is reality, how do we create realities, what is the nature of experience and why are these crucial for our surviving and thriving in the coming decade. My early 20's and 30's were filled with physics, engineering, information technology, and business, in my 40's these interests expanded to include clairvoyance, energy medicine and consciousness studies. The last ten years, I have been enchanted by the magic and mystery of reality itself: what are the particles, processes, and blueprints that make up reality and how could I apply these inner workings in my life and in the lives of hundreds of ensoulment clients, this model sums up the results of three decades of such inquiry.

Assuming reality is a living organism with organizing principles and values, ensoulment model introduces the spirit, art, and technology of reality fundamentals and invites you to journey into its mysteries. Take a voyage to the center of your soul, zoom into particles of experience, wander through vessels of reality, and reveal the soul of the world, you may be surprised by what you'll discover about yourself and the future of your reality.
---
Clairvoyant Energy Healing
---
Ensoulment Counseling Session:

During an ensoulment session, we study and decode your personal soul language and energy landscape. We communicate with your entire field, including body, soul, feelings, thoughts, conscious and unconscious energy patterns in order to invite your system to its highest potential. These insights facilitate transformational shifts that awaken the innate body and soul intelligence to move toward health and wellbeing. We engage your energy system to address any imbalances you feel such as health, purpose, abundance, creativity, relationships, emotional, sexual dissatisfaction, powerlessness, guarded heart, lack of fulfillment or meaninglessness to name a few. Ensoulment sessions lasts for about an hour and most clients experience significant shifts within 2-3 weeks following the counseling. We meet in person or via zoom. To learn more or schedule an appointment email me at info@nataliezeituny.com or 972.54.6920240.

More Details English More Details Hebrew Ensoulment Healing in Hebrew

Ensoulment Business Counseling


Whether you are an entrepreneur, work for a startup or a director at a large Fortune 1000 company, your business is an alive organism. Your business has its own unique energy system and growth trajectory. The better you understand your business soul print, client's needs, your partners, employees, products, and services, their strengths, and weaknesses and how these are aligned with your organizational soul evolution, the easier it is for you to move toward fulfilling such potentials and market needs.

Counseling process starts with an assessment of your business' soul, products, services, clients, employees, and partner's energetic ecosystem, what are the key issues your business is facing and what are the growth potentials? Then we look at your business' energy centers, identify imbalances, and introduce new strategies for optimal thrive-abilty . We focus on your vision, mission, products, services, profitability, communication, relationships, and innovation strategy. To learn more or schedule an appointment email: info@nataliezeituny.com or 972.54.6920240

Natalie Zeituny is an ordained minister at Psychic Horizons in San Francisco, as well as a certified life coach, energy Intuitive, a shaman, reiki master and a dedicated yoga and meditation practitioner. As a businesswoman, Natalie has over 30 years' experience in business strategy, process management and technology implementation. Since 2002 she started and managed few highly successful businesses, her unique background brings deeply insightful yet practical guidance to any person interested in growing their business.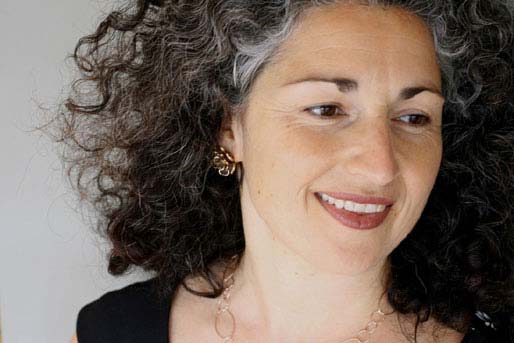 Natalie Zeituny is a reality cosmologist and consciousness architect, clairvoyant, energy healer, mystic, generator of ensoulment and international speaker. She is dedicated to innovative applications of reality models that facilitate personal, social, and planetary transformation, currently engaged in seeding reality ventures around the world.
Natalie Zeituny is a reality researcher, modern mystic, clairvoyant healer, and conscious business entrepreneur. She has been researching consciousness, the nature of reality and how these impact individuals, collectives and society for over thirty years. As the founder of Ensoulment, she is dedicated to applying reality models to facilitate personal, social and planetary transformation. As the founder of Conscious Business Center, she advised fortune 500 leaders including Apple, Google and Yahoo while hosting seminars, lectures and counselling hundreds of individuals worldwide. For the last ten years, she has been enchanted by the magic and mystery of reality exploring how could we design life-affirming regenerative humanity through ensoulment. Her work has been published in four books and numerous essays.

Email: info@nataliezeituny.com
Phone: 972.54.692.0240

Natalie Zeituny is a modern mystic, medicine woman, soul whisperer and a reality and consciousness architect. She blends rich spiritual practices with over 30 years of business experience including entrepreneurship, information systems engineering, eastern and western philosophies, integral evolutionary theories, energy medicine, shamanism, feminine wisdom, tantra, yoga, dance, NVC, meditation, and mindfulness. As the founder of the Conscious Business Center, she is engaged in consciousness, ensoulment, and reality ventures around the world. Natalie offers ensoulment lectures, seminars, healing journeys, and circles worldwide. info@nataliezeituny.com +972.54.692.0240

Natalie is a pioneer and change-maker in the emerging field of Conscious Business™. In 2006, she founded the Conscious Business Center™(CBC), a visionary agency that partners with businesses, developing with them strategies, programs and systems that foster environmental health and human welfare as they build sustainable profit. Natalie has over 30 years' experience in business strategy, process management and technology implementation. In 2002 she founded NZ Consulting, a management-consulting firm that has successfully advised corporations such as Apple, Yahoo, Palm, Seagate, Network Appliance, Brocade, Altera, UCSF, and Safeway how to improve corporate goals and technology solutions. Natalie is the author of "Climbing the Ladder of Business Intelligence", which outlines how business can attain high performance through alignment of people, process, and technology. She is a graduate of Technion Engineering University and completed her MBA studies in Ben Gurion University in Israel. She currently resides in a small Mediterranean village just north of Tel Aviv, Israel. email: info@nataliezeituny.com phone #: 972.54.6920240